Tips For Finding the Perfect Blinds
Room Type

Think about the room you'll be installing the smart blinds in. Some styles work best for bedrooms, others work best for offices or living rooms.

Window Depth

Window depth will determine whether need inside or outside mount blinds. Inside mounts are best for window depths greater than 2.4" (6.10 cm).

Window Orientation

Does your window face East or West? Consider how much sunlight hits your window on an average day. Do you need UV blocking blinds, or light filtering blinds?

Wall Colors

Consider the colors of your walls. Choose a fabric style that matches the aesthetics of your home. We offer free swatch samples to help you find the perfect match.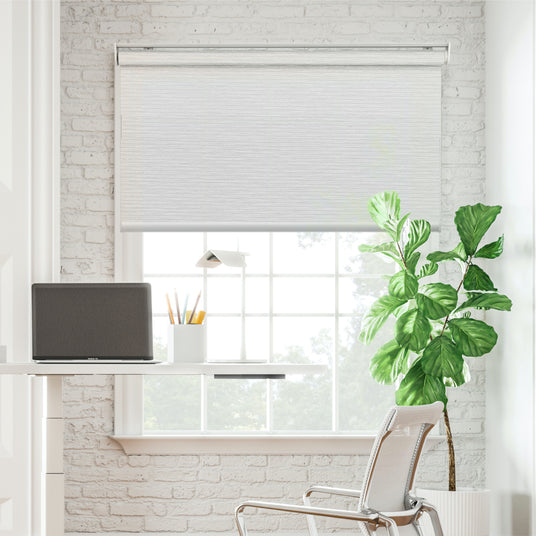 Roller Shades
Roller shades are extremely effective at blocking out sunlight, making them the most popular window treatment option in the world. Ideal for a variety of spaces, including living rooms, bedrooms, businesses, and home offices.
Most effective at blocking out sunlight
100% Blackout Fabric Available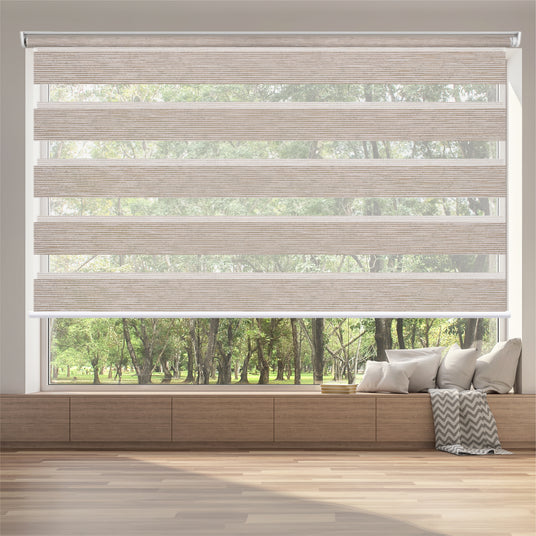 Zebra Blinds
Zebra shades provide amazing light control, allowing you to easily find the ideal ambiance for any room. The alternating stripes design gives you full control over how much light enters your living space. Great for bedrooms, living rooms, and home offices.
Light filtering blinds
Dual-layer Design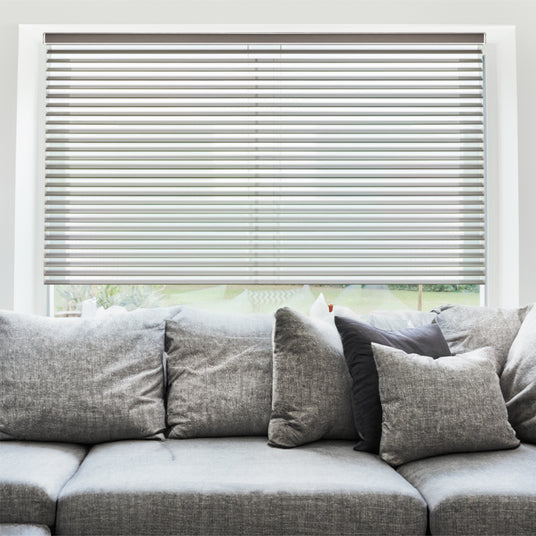 Shangri-La Sheer Shades
Shangri-La Sheer Shades are the pinnacle of elegance and functionality. They offer incredible light control with the ease and convenience of smart control features like automation and voice command.These shades are perfect for those in search of smart blinds that do not compromise on design. Great for bedrooms and living rooms.
Light Filtering Blinds
Noise Reduction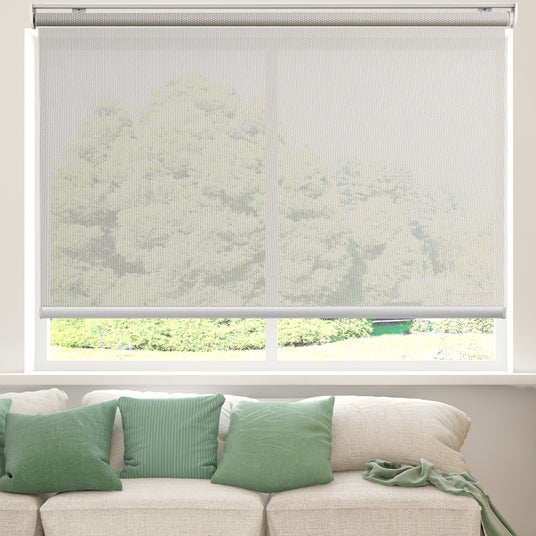 Solar Shades
Solar shades effectively reduce heat and glare by blocking harsh UV rays from coming into your living space. They also feature 5% openness factor to allow you to see what's on the other side of your window. Great for nurseries and rooms that face the sun for long periods.
5% Openness Factor
Lowers Room Temperature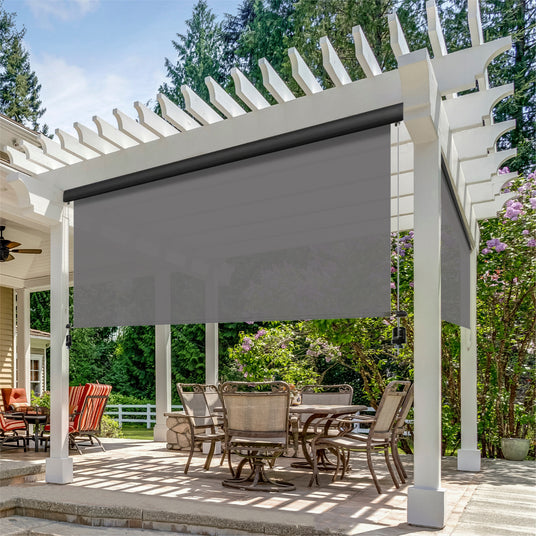 Outdoor Shades
Outdoor Shades transform your outdoor space into a more comfortable area for your family. Block harmful UV rays and keep your outside space cool from the beaming sun with these 5% openness factor shades. Perfect for patios, decks, pergolas and more!
5% Openness Factor
Great For Porches, Decks and Gazebos
Smart Blinds Comparison
Figure out the which is the best motor for your Smart Home